Mark Ross
Principal Broker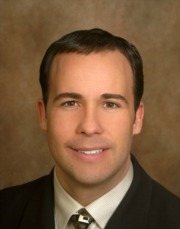 The founder of Ross NW Real Estate, Mark Ross, has been in the real estate industry for over 20 years and brings a level of expertise to his business that is unmatched. Real estate has always been Mark's career choice and he has spent his career perfecting and expanding his skill set in the real estate industry to better serve his agents and his clients.
Education and Background
Mark studied at Oregon State University before venturing into the world of real estate. Working in the real estate industry has always been his lifelong career goal and he was more than happy to join the team at one of the major brokerage firms just after graduating from college.
Real Estate Career
Mark began his career in the real estate industry at a major brokerage firm and worked there for 17 years. He was one of the youngest brokers to be appointed principal broker and was the top producer for the company. Mark has gained expertise in negotiating seller financing in land sale contracts due to his experience in meeting challenges of the current economic climate and housing industry crisis. Mark possesses a keen understanding of needing to work within each clients' unique budget when searching for their ideal property.
Mark has sold and helped develop and design new construction projects, from 5 to 34-unit townhome developments. He has dealt with short sales, bank-owned properties, pre-foreclosures and cash for keys ventures. He also has experience working with distressed properties and with investors on fix and flip projects. Mark has remodeled homes and fixer-uppers, converted homes to multiplexes and added units to existing properties, as well has owned and managed several rental properties.
He continually works to improve and expand his knowledge of the real estate industry and remains current on the market trends, conditions and technological advances available in the market in order to bring the benefits of his knowledge to each client transaction at Ross NW Real Estate.
Mark is a motivated and forward thinker who places high importance on constant and detailed communication with his clients. He is committed and passionate about his personal investment in the real estate industry and looks forward to sharing his expertise in the real estate industry with you.